Pollution has been around since the beginning of time. However, in recent years, there has been a surge in pollution across the globe with several types of pollution surging. There are many reasons why pollution levels have increased over the past few decades.
One major reason is due to the increase in automobiles. People use cars not only for transportation but also for leisure purposes. These vehicles emit harmful gases into the air and thus cause automobile pollution.
Some of the pollutants emitted by cars include carbon monoxide, nitrogen oxides, hydrocarbons, particulate matter, lead, sulfur dioxide, ozone, and volatile organic compounds. These chemicals cause serious health problems such as cancer, respiratory illnesses, heart disease, and premature death. Read on to understand automobile pollution better:
What Is Automobile Pollution?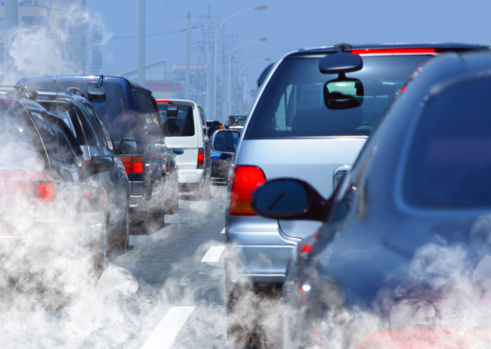 Automobile pollution is when cars emit harmful gases into the air. These gases include carbon monoxide, nitrogen oxides, hydrocarbons, and particulate matter. The main sources of automobile pollution are tailpipes, exhaust pipes, and smokestacks in your cars.
Automobile pollution is one of the biggest environmental issues we face today. The United States Environmental Protection Agency estimates that automobile emissions cause about $100 billion worth of damage each year. This includes air pollution, water contamination, soil degradation, climate change, and health risks for humans.
What Causes Automobile Pollution?
The main causes of automobile pollution include: exhaust fumes from cars, trucks, and motorcycles, which contain carbon monoxide, nitrogen oxides, hydrocarbons, and particulate matter. These pollutants cause respiratory diseases such as asthma, bronchitis, emphysema, and lung cancer. They also contribute to acid rain, smog, and global warming.
Secondly, the manufacturing process of cars and their spare parts produces toxic substances that get released into the environment and contaminate the air.
Effects Of Automobile Pollution
The effects of automobile pollution include increased risk of cancer, heart disease, respiratory illness, asthma attacks, and premature death. Air pollution also causes tens of thousands of deaths each year from respiratory diseases such as pneumonia and bronchitis.
According to the World Health Organization, air pollution causes about 7 million deaths each year worldwide. Additionally, children who live near busy roads may suffer from higher rates of ADHD and autism.
Automobile Pollution Control Methods
One way to reduce automobile pollution is to improve emission standards. Another of the trusted automobile pollution control methods is to install catalytic converters in cars. Catalysts convert exhaust fumes into harmless water vapor and carbon dioxide.
A third method is to switch to electric cars. Electric cars do not release any pollutants into the atmosphere.
Conclusion
In conclusion, we need to take seriously the issue of automobile pollution. We need to work hard to reduce the amount of pollution coming out of our cars.
If there is nothing else you can do, at least consider avoiding the risk of excessive emissions from your car by making sure that it is always in its best condition and has all the genuine spare parts installed in it. For that, https://spareparts.me/ can help you like none other!